Latest News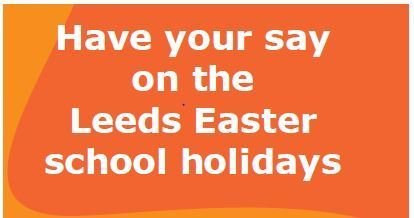 Leeds City Council is seeking your views on the timing of the Easter break for the next few academic years.
Since 2011, Leeds has fixed its Easter school holidays to the first two weeks of April, regardless of when the Easter bank holiday weekend falls. We are now seeking public opinion to decide whether to stick with this arrangement or return to an Easter break that moves depending on when the bank holiday weekend falls.

Your feedback will help us make a decision on the best term dates for Leeds. To comment please visit the website link by 8 June 2018.

www.leeds.gov.uk/easterholidayconsultation
Leeds City Council is consulting about Easter Holidays for 2019-20 and 2020-21.
Click on the link above to have your say, or click below to complete a paper copy of the form and return to the school office.
2018 School Easter holiday consultation paper version.doc
School Council Competition.
We are pleased to announce that Olivia Senior was the winner of our recent competition to design a backdrop/scenery cloth for our stage in the playground, which was organised by the school council. The backdrop is currently in production and will arrive shortly. Well done to Olivia and thank you to all those who took part.