Mr Ben Pulleyn
Mr Robin Llewellyn and Mrs Allie Hopkinson
Our Class Mission Statement
In Maple class, we are all equal, honest and fair.
We work together as a team and give each other the same opportunities. We share our ideas, resources and show respect by listening to each other.
Maple class help each other, by giving everyone an "extra boost,"and we persevere when we find things difficult. We continue to try until we find success!
Our class is kind and caring, because we want to look after each other. We treat others, as we want to be treated and are excellent role models.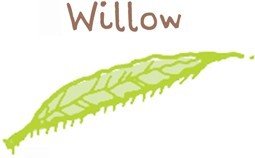 Mrs Kate Etheridge and Mrs Clare Sharkey
Our Class Mission Statement
In Willow class we all have a positive attitude towards learning and we always try our best.
We work together as a team listen to others' opinions and share ideas. We co-operate, compromise and avoid conflict.
We are always honest and encourage others to be truthful.
When we find things difficult we will persevere to solve the problem In Willow class we never give up!
We are kind and caring at all times. We aim to be good role models to others and we fill each others' buckets!
Don't be hollow, be Willow.