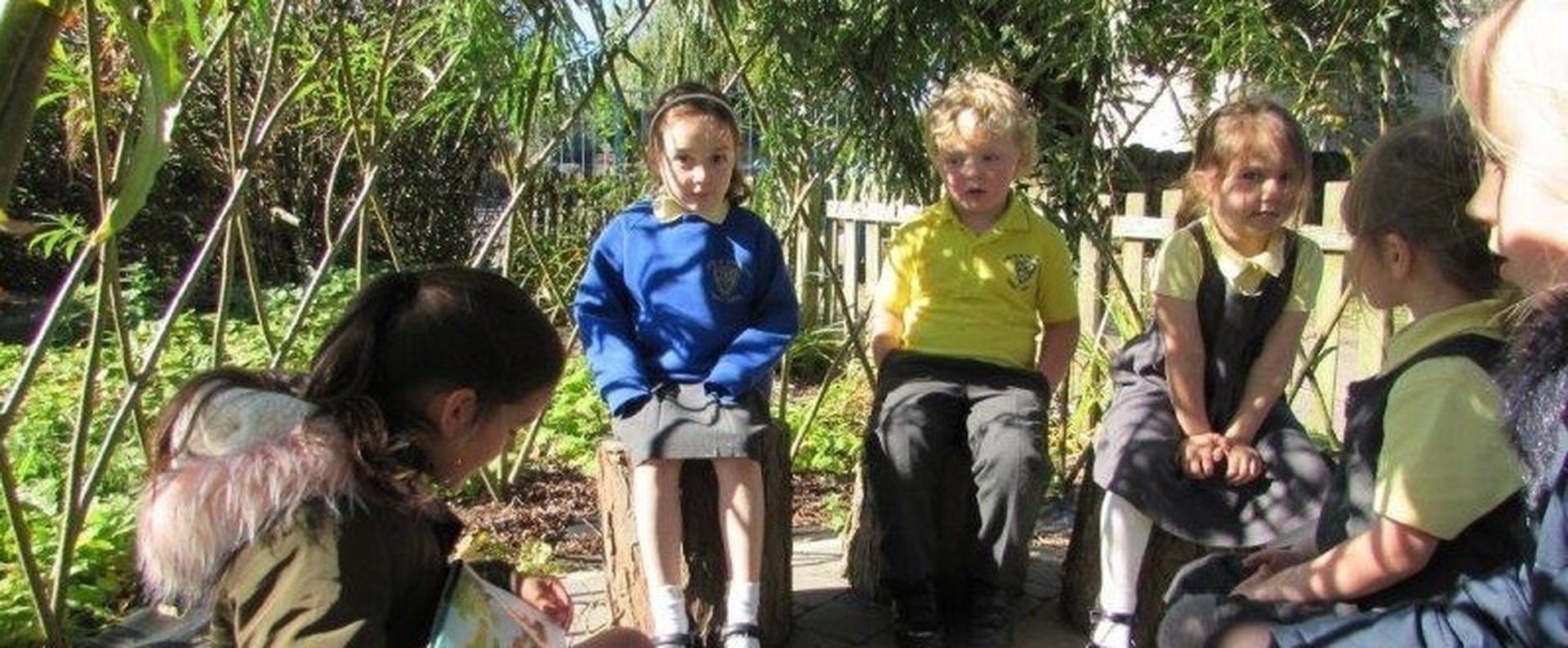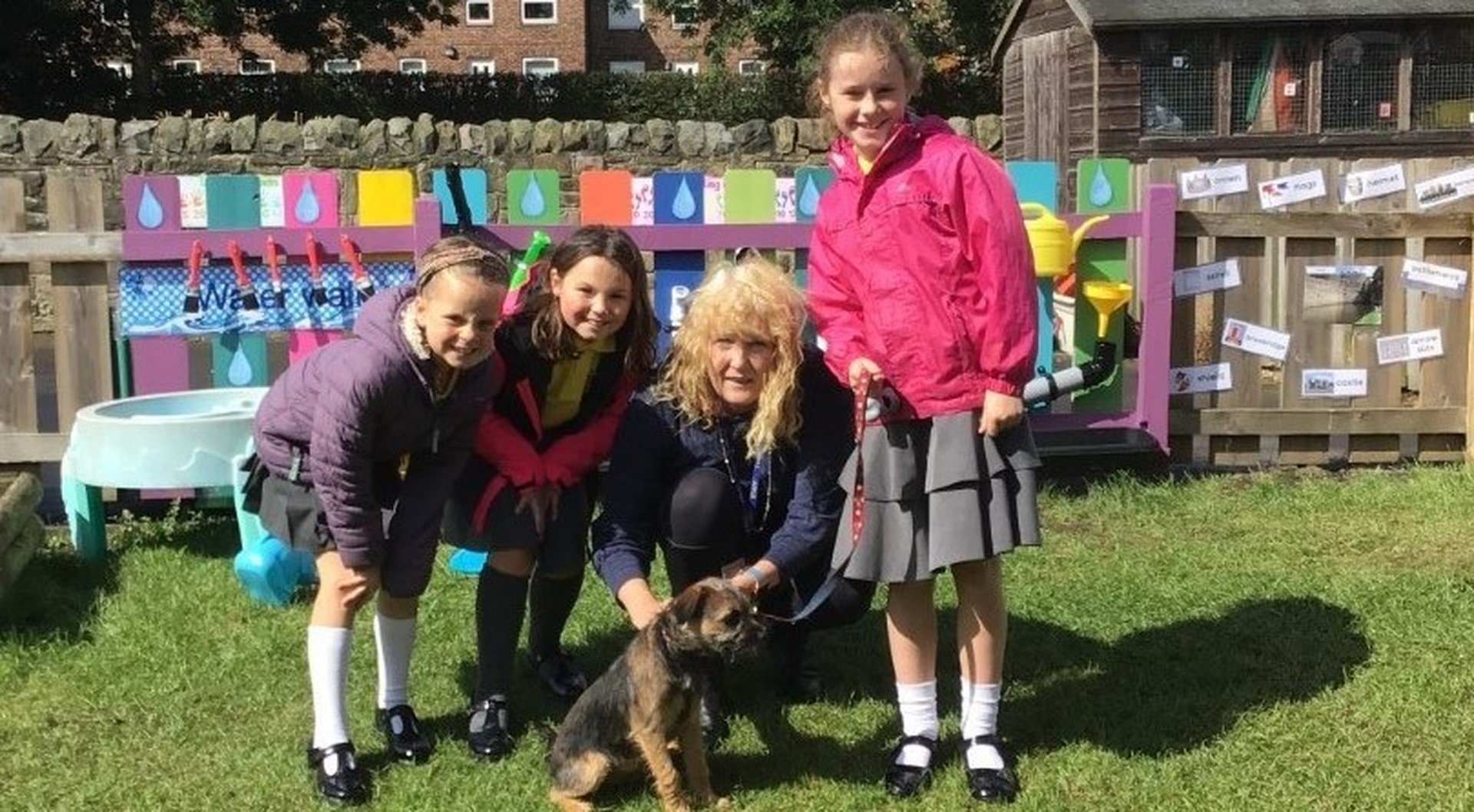 Intent:
Our Curriculum has been designed to 'unlock every child's potential' by offering stimulating and awe-inspiring learning experiences with our Christian values at its heart.
Our Curriculum is bespoke to the needs of the pupils at Rawdon St. Peter's, not only by focussing on appropriate subject-specific knowledge, skills and understanding as set out in the National Curriculum, but also by developing individual and collaborative learning experiences, a positive growth mind-set, a sense of responsibility and challenges that take them beyond the classroom.
We are a semi-rural school with a constantly-evolving curriculum explored through our Big Question approach: this allows children to lead their own learning, following their interests as well as providing challenge. We nourish our pupils' appreciation of difference and diversity, allowing them to demonstrate empathy and inclusion for all, particularly through our work with Orchard class. Pupils enjoy learning how to be caring and take responsibility through their work with our school dog, Merlyn.
Our curriculum responds to the needs of learners and their interests by providing a wide range of learning experiences and by expanding children's understanding from the local area to national and global arenas. Our class Eco-Warriors lead our developing focus on linking our learning in science and geography to help make sustainability an integral part of school life. Thus, we will develop outward-looking pupils who are able to engage in learning about themselves and have an understanding of the wider world and its complex cultures: our strong links with a school in Uganda and our charitable Christian approach play a key part in this.
Implement:
Through quality teaching of knowledge, skills and vocabulary across core and foundation subjects, all children will be challenged to be inquisitive, compassionate, courageous and creative learners. They will have opportunities to influence their own learning through age-appropriate and relevant themes and topics. Effective learning characteristics including being ambitious, reflective and imaginative will drive teaching and learning. Through our staff research teams, we continually develop our practice to ensure it is relevant to the cohorts of learners in school at any one time.
Impact:
Our children have a confident set of skills, knowledge and Christian values which can be used to get ahead in education and life more generally. In short, they learn more; remember more; enjoy more and develop more spiritually, socially and emotionally. This enables them to be ready for their next stage in education.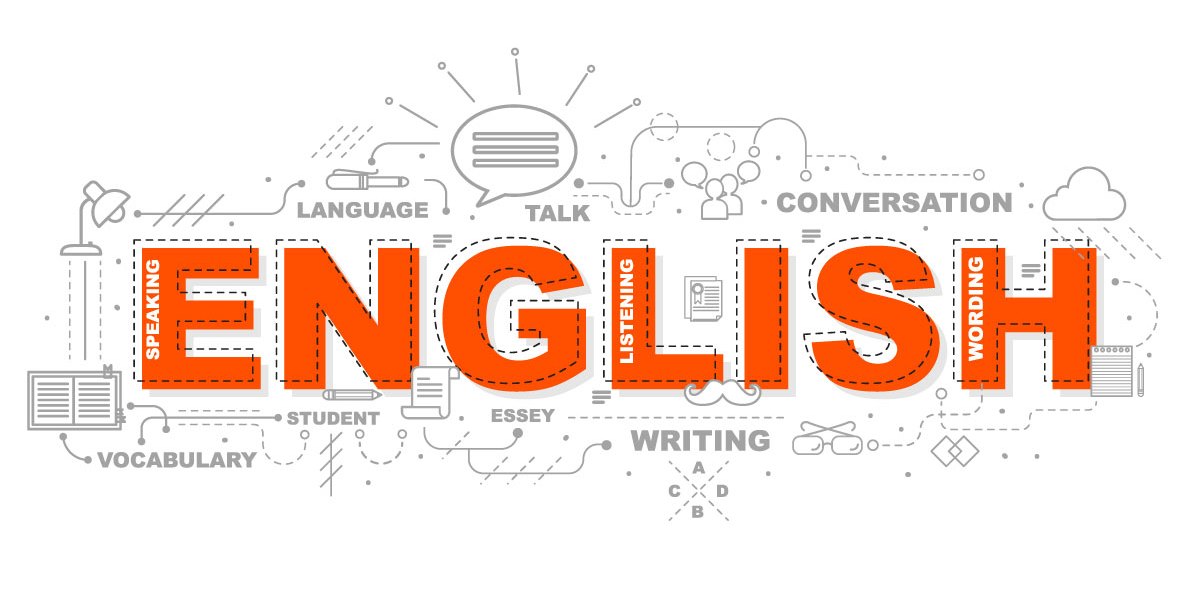 The teaching of key basic skills is a priority at Rawdon St. Peter's. These are often taught explicitly, for example, in specific Maths and English lessons, however there are often opportunities for pupils to practise those skills across the whole curriculum.
Great emphasis is placed upon English in school as it is the means by which all learning is accessed. The development of language permeates the whole curriculum and is based upon the children's own language.
The teaching of reading is linked to speaking and listening as the words we read are made up of sounds that we hear. There is a structured and successful Big Cat phonic scheme in school which is supported by our school reading scheme.
Children are encouraged to read at home and we strongly recommend that parents and carers regularly read to their children as well as hear them read. Children also benefit from their parents/carers discussing and questioning the text they are reading with them, this deepens comprehension skills.
Good readers who have been read to regularly develop into confident writers. Opportunities for writing are provided throughout the curriculum and opportunities for early mark making and emergent writing are provided as part of the continuous provision in Early Years and KS1. All pupils take part in Big Writing – a dedicated time when pupils can write fuller, more extended pieces of writing.
The Creative Curriculum
Our curriculum is based around "The Big Question", for example, "Where did all the dinosaurs go?" and "What will life be like for our children?" Pupils are encouraged to ask questions and to think of ways to answer smaller questions that in turn build up to answer the big question. This approach encourages the natural inquisitiveness and curiosity of children and enables them to ask questions, research ideas and to problem solve; it is designed to encourage and develop independent learning. There are opportunities through our Big Question topics for pupils to develop a range of skills in Science, History, Geography, Art and Design, Design Technology, Religious Education, ICT, PHSE, Music and P.E. as well as in English and Mathematics. The statutory National Curriculum 2014 is covered through our Big Questions.
At Rawdon St. Peter's, Religious Education is taught in accordance with the Leeds Agreed Syllabus (Believing and Belonging) and reflects the distinctive and inclusive ethos of our Christian foundation. Along with National Curriculum subjects, Religious Education forms part of our curriculum. A high quality Religious education enables us to support pupils in developing their understanding of Christianity and other principal religions and value systems, providing opportunities for reflection upon their own lives and experiences.
Aims for Religious Education
At Rawdon St. Peter's Primary School we ensure that all pupils receive their R.E. entitlement and R.E. is also an integral part of the wholes curriculum Links between Religious Education and other curriculum areas is encouraged. Within our distinctive context we emphasise:
A Christian ethos which permeates the whole curriculum and provides a basis for comparing, contrasting and understanding a range of faiths and belief systems.
Difference and Diversity, which is enhanced by our inclusion work with the NWSILC (Orchard class) and links with Christ Church School in Uganda.
The importance of first hand meaningful experiences including visits and visitors into school, learning outside the classroom and opportunities for reflection.
Close links with Rawdon St Peter's Church, Trinity Church and the wider community.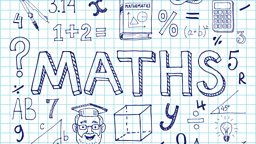 A good understanding of mathematics not only enhances learning in maths, science and technology subjects, it is also a fundamental skill relevant to many aspects of everyone's working and social life. At Rawdon St. Peter's, mathematics is seen as a high profile subject and is taught on a daily basis throughout school. In line with the new National Curriculum 2014, teaching staff focus on developing pupils' fluency and mastery in maths. Teaching staff also believe that it is important to make maths learning as practical as possible, using resources such as, Numicon and Diennes to consolidate learning.
In EYFS and Key Stage 1 classes, pupils are taught maths by their class teacher. In Key Stage 2, are taught in similar maths ability groups. Furthermore, Rawdon St. Peter's continues to fund an additional maths teacher in Year 5 and 6 classes in order to reduce the teaching group size and increase the amount of dedicated teacher time for pupils. This has resulted in a year-on-year rise in pupil attainment since its commencement.
To further promote opportunities for maths, teaching staff at Rawdon St. Peter's combine opportunities for learning in maths in cross-curricular ways, for example, through incorporating maths and logical problem-solving in specialist weeks, such as science week and through Active Learning Games including Tagiv8, where maths challenges are solved alongside the physical game of Tag rugby.
We believe the quick recall of number facts helps all pupils to use maths more efficiently, thus, mental maths skills are also taught daily. Problem solving and investigations make up a significant part of the maths curriculum and enable pupils to use maths in real life situations.
In order to develop the maths confidence levels and skills of our parents/carers so that they can fully support their children at home, teaching staff, hold regular 'Maths Morning workshops' in which parents/carers join their child in their child's maths lesson. Maths Mornings and Maths Evenings have a focus on the learning of calculation methods.