Intent:
Our Curriculum has been designed to 'unlock every child's potential' by offering stimulating and awe-inspiring learning experiences with our Christian values at its heart.
Our Curriculum is bespoke to the needs of the pupils at Rawdon St. Peter's, not only by focussing on appropriate subject-specific knowledge, skills and understanding as set out in the National Curriculum, but also by developing individual and collaborative learning experiences, a positive growth mind-set, a sense of responsibility and challenges that take them beyond the classroom.
We are a semi-rural school with a constantly-evolving curriculum explored through our Big Question approach: this allows children to lead their own learning, following their interests as well as providing challenge. We nourish our pupils' appreciation of difference and diversity, allowing them to demonstrate empathy and inclusion for all, particularly through our work with Orchard class. Pupils enjoy learning how to be caring and take responsibility through their work with our school dog, Merlyn.
Our curriculum responds to the needs of learners and their interests by providing a wide range of learning experiences and by expanding children's understanding from the local area to national and global arenas. Our class Eco-Warriors lead our developing focus on linking our learning in science and geography to help make sustainability an integral part of school life. Thus, we will develop outward-looking pupils who are able to engage in learning about themselves and have an understanding of the wider world and its complex cultures: our strong links with a school in Uganda and our charitable Christian approach play a key part in this.
Click here for our Cultural Capital overview - detailing the range of experiences our pupils encounter
Implement:
Through quality teaching of knowledge, skills and vocabulary across core and foundation subjects, all children will be challenged to be inquisitive, compassionate, courageous and creative learners. They will have opportunities to influence their own learning through age-appropriate and relevant themes and topics. Effective learning characteristics including being ambitious, reflective and imaginative will drive teaching and learning. Through our staff research teams, we continually develop our practice to ensure it is relevant to the cohorts of learners in school at any one time.
Impact:
Our children have a confident set of skills, knowledge and Christian values which can be used to get ahead in education and life more generally. In short, they learn more; remember more; enjoy more and develop more spiritually, socially and emotionally. This enables them to be ready for their next stage in education.
Our curriculum is based around "The Big Question". Pupils are encouraged to ask questions and to think of ways to answer smaller questions that in turn build up to answer the big question. This approach encourages the natural inquisitiveness and curiosity of children and enables them to ask questions, research ideas and to problem solve; it is designed to encourage and develop independent learning.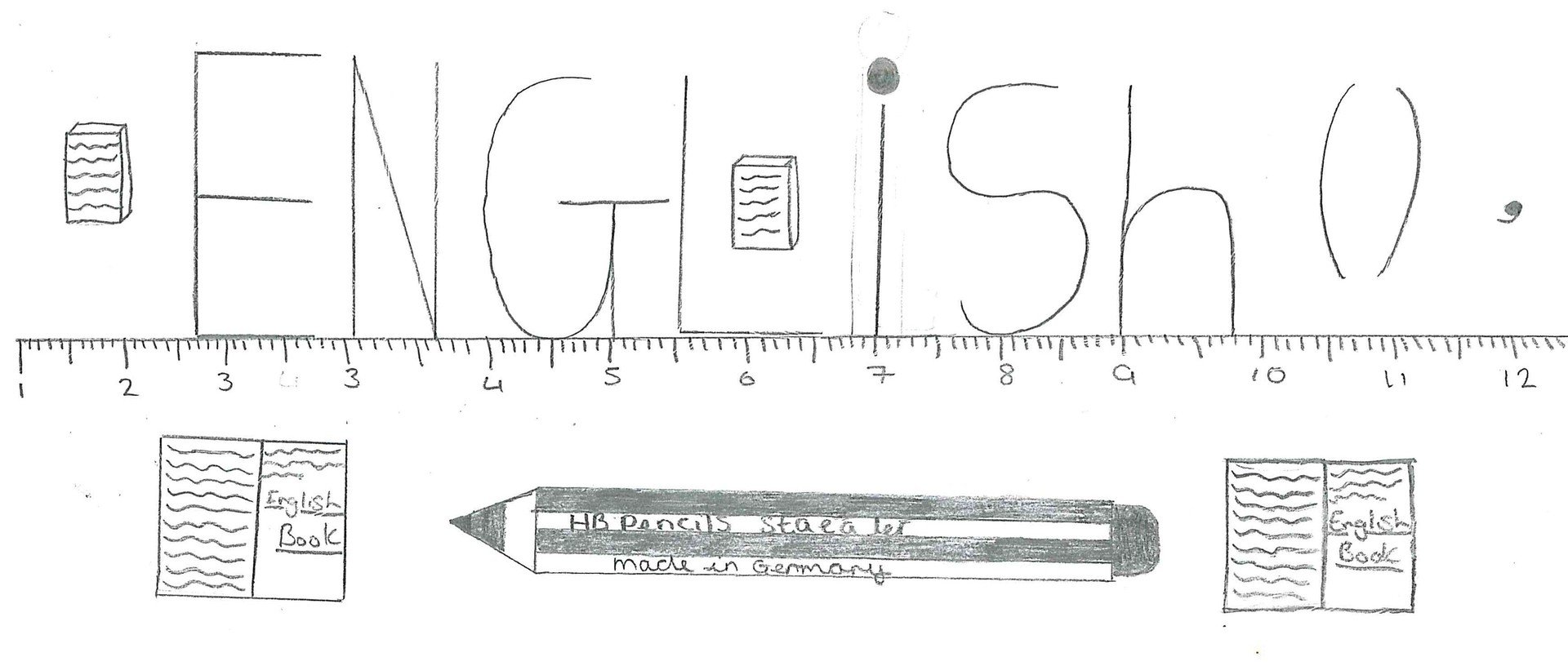 Intent
At Rawdon St. Peter's C of E Primary School, we believe that a quality English curriculum should develop children's love of reading, writing and discussion. We aim to inspire an appreciation of our rich and varied literary heritage and a habit of reading widely and often. Our aim is that every child, on leaving, can read for enjoyment and educational value. We aim to develop a love of books so that our children want to read for pleasure and to gain knowledge and understanding. We aim for our children to learn to read with independence, fluently and with expression. We recognise the importance of cultivating a culture where children take pride in their writing, can write clearly and accurately and adapt their language and style for a range of contexts. We aim to produce writers who can write for different purposes, in clear, legible handwriting, using standard English, and with good levels of punctuation and spelling. We want to inspire children to be confident in the arts of speaking and listening and who can use discussion to develop their learning. Our aim is that our children can express themselves orally to a range of audiences and can listen and respond to the views of others. We believe that a thorough grasp of literacy skills is crucial to a high-quality education and will give our children the tools they need to participate fully as a member of society.
Implementation
These aims are embedded across our English lessons and the wider curriculum. We have a rigorous and well organised English curriculum that provides many purposeful opportunities for reading, writing and discussion. We use a wide variety of quality texts and resources to motivate and inspire our children, and this changes to follow the interests and needs of different cohorts. We also provide a wealth of enrichment opportunities, from hosting author visits, to attending the Leeds Book Awards each year, to running poetry and creative writing competitions and culminating in our huge events for World Book Day.
Impact
As a result, we have a community of enthusiastic readers and writers who enjoy showcasing their developing literacy skills. They are confident to take risks in their reading and writing, and love to discuss and share their ideas. Our attainment at the end of EYFS, KS1 and KS2 is well above the national average, at both expected level and greater depth.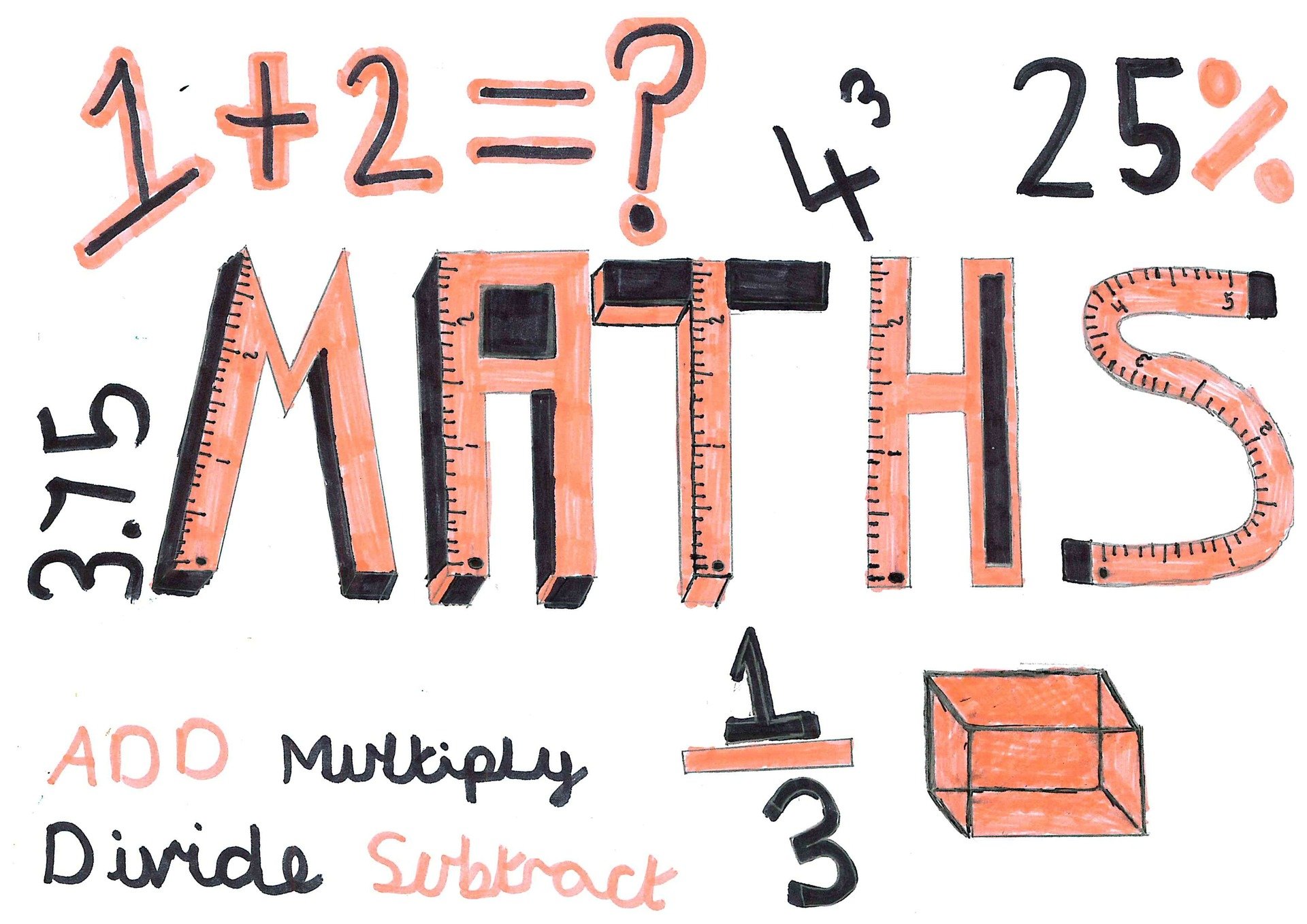 Intent
Rawdon St. Peter's key ethos statement 'Unlocking Every Child's Potential' is a fundamental value of maths teaching. The pupils are supported to develop their independent and collaborative skills, being supportive of others' and helping each other to understanding mathematical concepts. The teachers encourage a growth mindset approach and key teaching points are delivered ensuring all pupils are challenged and achieve success.
The intent of our mathematics curriculum is to design a curriculum which is accessible to all and will maximise the development of every child's ability and academic achievement, through small steps in learning, a positive mind set, and a 'can-do' attitude.
We deliver lessons that are creative and engaging. We want children to make rich connections across mathematical ideas to develop fluency, mathematical reasoning skills and competency in solving increasingly sophisticated problems. Maths is delivered as a hands-on, interactive subject where pupils are encouraged to explain their workings verbally, in written form and through concrete manipulatives to realise and explore that there is more than one way to solve a problem. They also are taught to consider and explore the most effective methods to use as a mathematician.
We intend for our pupils to be able to apply their mathematical knowledge to science and other subjects. We want them to know that maths is essential to everyday life, critical to science, technology and engineering, and necessary for financial literacy and most forms of employment.
As our pupils progress, we intend for them to be able to understand the world, have the ability to reason mathematically, have an appreciation of the beauty and power of mathematics, and a sense of enjoyment and curiosity about the subject.
Implementation
Rawdon St. Peter's follows the National Curriculum through the use of the 'White Rose Maths Scheme'. The scheme, which is designed to approach the maths curriculum using 'small steps' in learning, ensures that pupils' conceptual understanding and skills are built upon each year to deepen and consolidate prior learning and understanding.
We have adopted a mastery approach to maths, and are now part of a mastery teacher research group (TRG) through the White Rose maths hub. This allows schools within the TRG workgroup to share good practice and develop the whole school mastery approach.
Resources are carefully planned and considered at each stage of learning. They link to each element of maths from EYFS to Year 6 and support learning and understanding with different mathematical concepts. Age appropriate concrete manipulatives are in classes and all pupils are encouraged to access these. Resources are modelled and applied to learning in all classes in each year group, ensuring that pupils have an understanding of which resources are useful for the different topics being taught.
Lessons are planned to include 'Fluency' and 'Reasoning and Problem Solving' questions and tasks. This is to ensure pupils' develop a breadth to their understanding and apply their knowledge in different contexts. Pupils are encouraged to explain their reasoning and their approaches to mathematical problems; they are encouraged to listen to others' methods to realise that there is more than one way to approach maths and to explore the most efficient methods to take forward in their own learning.
Impact
Pupils at Rawdon St. Peter's value and enjoy maths. They are eager to make progress and learn new mathematical concepts as well as practise and embed the maths that they have already learnt previously.
Regular and ongoing assessments are used to inform teaching to support and enable the success of each child. These factors ensure that we are able to maintain high standards, with achievement at the end of KS2 well above the national average and a high proportion of pupils demonstrating greater depth at the end of each phase.
Maths teaching ensures that pupils are secondary ready and also ready for the world of work.
The Recovery Curriculum
Click here for more information about changes to our curriculum from September 2020
Following the full return of pupils to school after the lockdown of 2020, we have developed a Recovery Curriculum to support children.
The main strands of our Recovery Curriculum are:
· Mental health and wellbeing
· Reading
All classes will have a focus on these two strands for the whole year, and they will take precedence over other curriculum areas. Each band has also written a Recovery Curriculum Action Plan, detailing provision for their band on a term-by-term basis, and including changes made to the curriculum to promote 'catch-up'. Although there is no way we can repeat every bit of learning missed during lockdown, as a school we are focusing on 'threshold' concepts – those ideas which help children to understand lots of other concepts. Some topics which have been missed will be taught this year, especially if there is a topic later this year which builds upon the knowledge and skills which would have been covered. Some curriculum areas will simply take a little longer to cover this year, as teachers adapt their lessons to include any key concepts missed last year, inserting additional lessons as needed.
Reading will continue to be a focus as we believe it is the vehicle through which children access all other learning. This includes early reading and phonics.
There is no requirement to return fully to the usual curriculum until Summer 2021. There will be an increased focus on basic skills in the first half of the year, as teachers make ongoing assessments about the gaps children have, and plan accordingly. We believe there will need to be a much greater emphasis on nurture, mental wellbeing and growth mindsets throughout the year. Despite this, as a school we aim to continue to deliver a broad and balanced curriculum to all year groups, as far as is possible, and as soon as possible.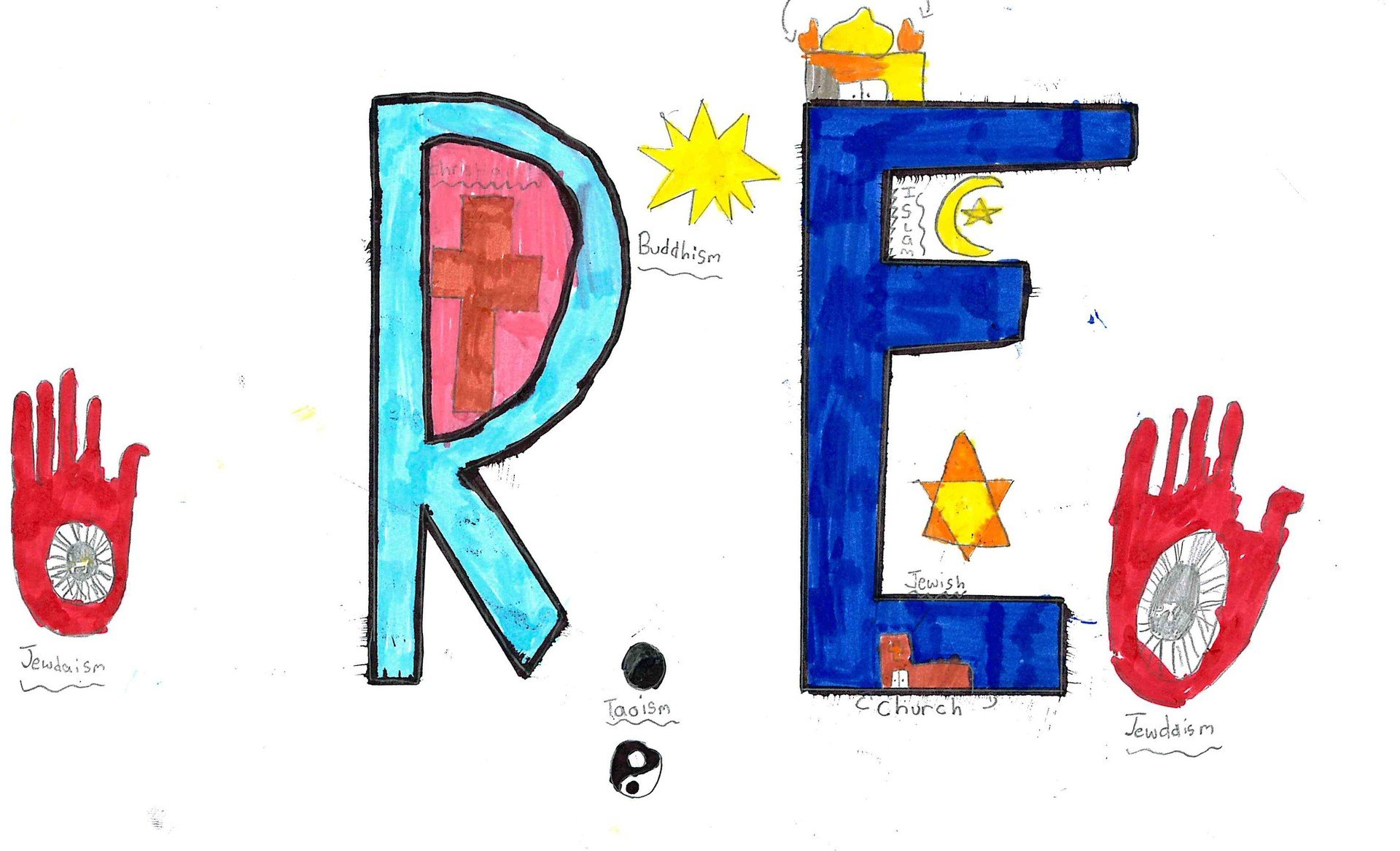 Intent
At Rawdon St. Peter's Primary School we ensure that all pupils receive their R.E. entitlement and that R.E. is an integral part of the whole curriculum. Links between Religious Education and other curriculum areas are encouraged. Within our distinctive context we emphasise:
A Christian ethos which permeates the whole curriculum and provides a basis for comparing, contrasting and understanding a range of faiths and belief systems.

Difference and Diversity, which is enhanced by our inclusion work with the NWSILC (Orchard class) and links with Christ Church School in Uganda.

The importance of first

-

hand meaningful experiences including visits and visitors into school, learning outside the classroom and opportunities for reflection.

Close links with Rawdon St Peter's Church, Trinity Church and the wider community.
Implementation
At Rawdon St Peter's, Religious Education is taught in accordance with the Leeds Agreed Syllabus (Believing and Belonging) and reflects the distinctive and inclusive ethos of our Christian foundation.  Along with National Curriculum subjects, Religious Education forms a key part of our curriculum. 
Impact
The high quality Religious Education provided at Rawdon St Peter's Primary School enables us to support pupils in developing their understanding of Christianity and other principal religions and value systems, while providing opportunities for reflection upon their own lives and experiences. Our pupils develop empathy, understanding and how to take responsibility for their own actions.