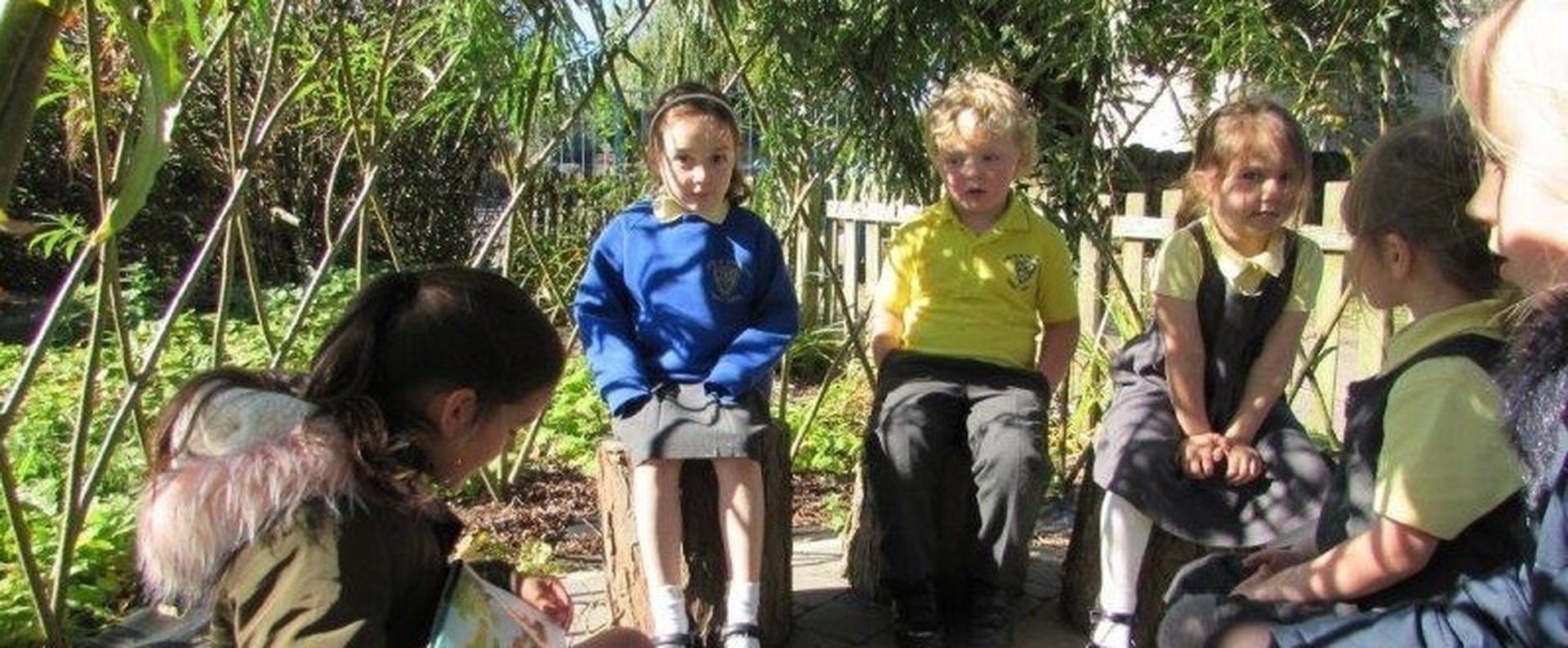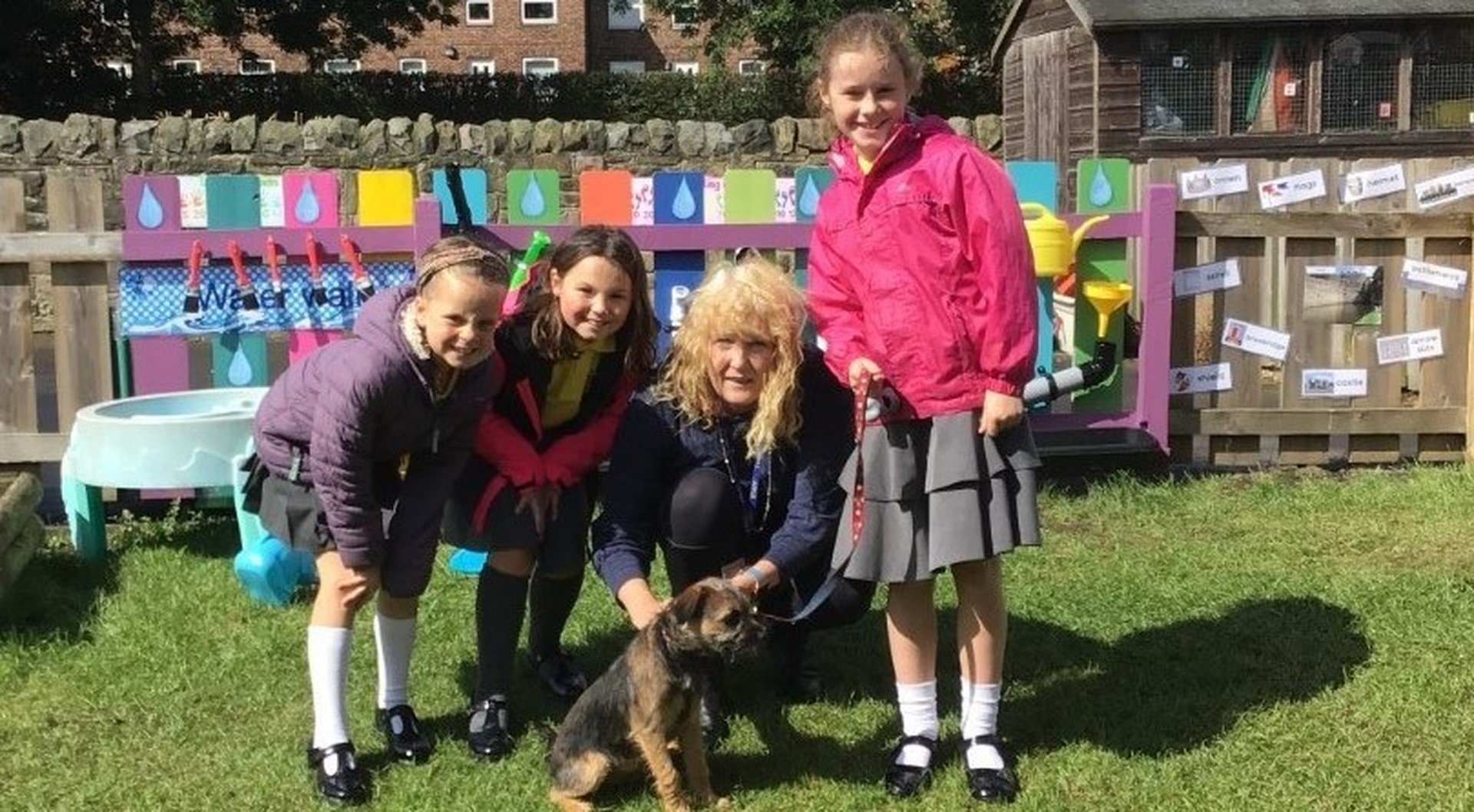 English
Great emphasis is placed upon English in school as it is the means by which all learning is accessed. The teaching of reading is linked to speaking and listening as the words we read are made up of sounds that we hear. There is a structured and successful phonic scheme in school which is supported by our school reading scheme. Children are encouraged to read at home and we strongly recommend that parents and carers regularly read to their children as well as hear them read. Children also benefit from their parents/carers discussing and questioning the text they are reading with them, this deepens comprehension skills. Good readers who have been read to regularly develop into confident writers. Opportunities for writing are provided throughout the curriculum and opportunities for early mark making and emergent writing are provided as part of the continuous provision in Early Years and KS1. All pupils take part in Big Writing – a dedicated time when pupils can write fuller, more extended pieces of writing.
At RSP we see reading as an integral part of the school's curriculum that impacts on learning. We value the importance of being a confident reader and work hard to develop children's reading skills. Whilst we believe that it is every child's right to learn to read, we anticipate that our children will surpass this and develop an intrinsic, lifelong pleasure for reading. Reading is taught across the curriculum through shared reading, guided reading and reading aloud to children. Staff are reading role models who demonstrate and nurture a love for reading, through engaging children in stimulating class texts and sharing their own reading experiences.
Children have access to a wide variety of quality reading materials in the classroom reading areas, reading book libraries, guided reading books and carefully selected core texts used in the teaching of English. We also ensure that children have the opportunity to experience access to good quality literature through author workshops, book fairs and events such as World Book Day. Staff track the progress of children throughout the year using objectives from the new National Curriculum (2014) and Early Years profile for our foundation stage children, ensuring that each child is supported and challenged at an appropriate level. For those children who need extra support with their reading, regular intervention sessions are provided on an individual or small group basis. To ensure that each child is reading across a range of genres and at a suitable level of challenge, the books the children read are organised into coloured book bands, which is consistent across the school.
Across the school, children take part in regular shared and guided reading lessons and have their own reading books to practise their skills at home. We encourage children to read or share books regularly at home, to consolidate and build on skills learnt in school. Parents are encouraged to comment on progress and liaise with the staff through their child's reading record book. To enhance and encourage your child's reading, we are also lucky enough to have several, regular volunteers that work alongside the teachers and staff in hearing your child read.
Phonics
At Rawdon St. Peter's we believe that the teaching and learning of synthetic phonics is of substantial value to your child's ability to learn to read.
We follow the government's approved scheme, which is Letters and Sounds.
Initially in Early Years we introduce phonics in a much more kinesthetic method where by children have a much more fun and hands on approach. This scheme is the Jolly Phonics.
Phonics is offered on a daily basis in E.Y.F.S. and KS1 and is continued as necessary into KS2.
Click on the images below for more information.
Not sure how to pronounce phonemes?
Click on the lips to listen to how to articulate the phoneme sounds.
Speaking and listening skills not only develop oral fluency, pronunciation, expression and presentation skills; they underpin the development of ideas for writing and provide a means for understanding characters and situations in texts. This is nurtured in the foundation stage where a range of drama activities allows children to explore topics and themes in greater depth, giving them the opportunity to learn in role and explore the feelings of others.
As the children progress throughout the school, these skills are further developed with a range of opportunities to broaden oral skills within their English lessons: through drama activities such as hot seating and internal monologues; performing in collective worship; plays and stories; reciting and performing poetry and preparing for debates and discussions.
We believe these opportunities not only broaden children's knowledge and understanding of their learning but they also enhance their skills in articulation and presentation to an audience.
At RSP we believe it is essential for children to develop a love and flair for creative writing, as well as becoming confident writers who can write for a range of purposes. To achieve this aim, writing is embedded across the curriculum and opportunities for extended writing are provided not only in English lessons, but through all topics and genres.
English is at the heart of our creative curriculum. There are strong links between subjects and children see learning as being connected, relevant and purposeful. Teachers plan for pupils to practise the skills, knowledge and understanding acquired in English lessons through other areas of the curriculum. Mastery of English is developed through this approach and pupils have the opportunity to practise writing skills in extended pieces of English work, as well as in a range of other subject areas. Opportunities for writing are provided throughout the curriculum and opportunities for early mark making and emergent writing are provided as part of the continuous provision in Early Years and KS1.
Our approach ensures that opportunities for speaking and listening and familiarisation of quality texts are planned for through a phased planning approach. Writing is taught through shared writing, guided writing and peer assessment activities, which is underpinned by an appreciation of our rich and varied literature heritage. Each unit of work is taught in a set sequence: first we decide on what the children will write at the end of the unit – this may be a set of instructions, a story, an information text, a poem, a section of a myth etc. We then create a WAGOLL (What A Good One Looks Like) – this is an exemplar text which contains all of the features which we would expect the children to include, when they do their extended piece of writing at the end of the unit. We start the teaching sequence by reading quality texts, picking out key features and asking prediction and comprehension questions. Then, we plan a sequence of lessons designed to give the children a 'toolkit' of skills: for example if the unit is on story writing, we will spend time learning the skills of writing and punctuating dialogue, writing in the past tense, describing settings and characters, and structuring a story correctly. In this phase of writing we would also learn any key vocabulary or spellings which will be useful. Lastly, in the writing phase, children will complete an extended piece of writing (this may even be over several lessons) incorporating planning, writing, proofreading and editing. The National Curriculum (2014) focuses heavily on children's editing and proofreading skills, so we use a system called TRACK to help children do this effectively. Peer work is often used here and you may find your child has an editing partner. This writing process is visible on classroom working walls, showing consistency and progression across the school.
Working walls display current learning and progression across the phased approach, as well as good examples of pupils' and the teacher's modelled writing, which is annotated with success criteria.
The 'Purple Polishing Pen' marking is used to inform the children of their next steps, and thus encourage them to reflect, edit and improve their writing.
Every child is also given the opportunity to respond to feedback and is aware of their writing targets. Through marking and assessment, teachers detail grammatical and spelling targets and inform pupils how to develop further creativity through interesting sentence structures and quality of vocabulary. These targets aim to continually inspire and challenge children to improve their writing.
Children are provided with resources appropriate to their writing development which can include alphabet/phoneme mats, word banks and examples of text types or spelling, grammar and punctuation prompts. This not only supports learning but also encourages independence and autonomy. Writing is celebrated in every classroom, with all of the children's writing displayed and valued, included in this is our whole school writing display which celebrates high quality writing for others to aspire to.
For further details of the English units your child will be studying, please see the Band Newsletter for that half term.