This is our special time together
Let us light the candle
Do you recognise where the picture opposite was taken? It's on the KS2 hall window at school. Some of the children have made this stunning stained glass window.
But what does the cross represent? Watch the video opposite.
Parents / carers – you may wish to read this passage aloud.
We are all going through our own challenges at this time. There is a saying – We all have our cross to bear. But what does this mean? It means we all have difficulties in our lives that we have to overcome.
At the moment we are missing our friends, our families, our routines, our freedom. That is the cross we are all carrying at this time.
The cross also symbolises sacrifice – the sacrifice Jesus made for Christians. We are all sacrificing things at the moment – giving up the way of life we normally live, so that we can keep people safe.
But the cross also mean hope – when Christians look at the cross, they remember the sacrifices but they also remember that there is always hope – the cross shows us that God is there for us during the hard times. Just like the symbol of the rainbow that has become so popular, the cross shows us that the hard times will end someday.
Reflection time.
You may wish to make some kind of cross – in your garden from twigs or leaves on the ground, in your window like the one at school. Each time you look at the cross, think about times in your life when you have been sad, or hurt, tired or angry. You may be feeling all of this at the moment. As you look at the cross, remember who you have around you to help you through: your family, your friends, people at school. They may only be there digitally just now – at the end of an email, on the vle, or on whatsapp. But they are there to help you through, to cheer you up – waiting for the time when we can be together again.
If you wish, say a prayer.
Dear Lord, Thank you for the example of Jesus. Thank you for his courage, his persistence and his sacrifice. May I too be willing to sacrifice something for the good of others. And in this difficult time we thank others for the sacrifices they are making for us. Amen
Let us go out of this Collective Worship with kind and positive thoughts
We will be the best that we can be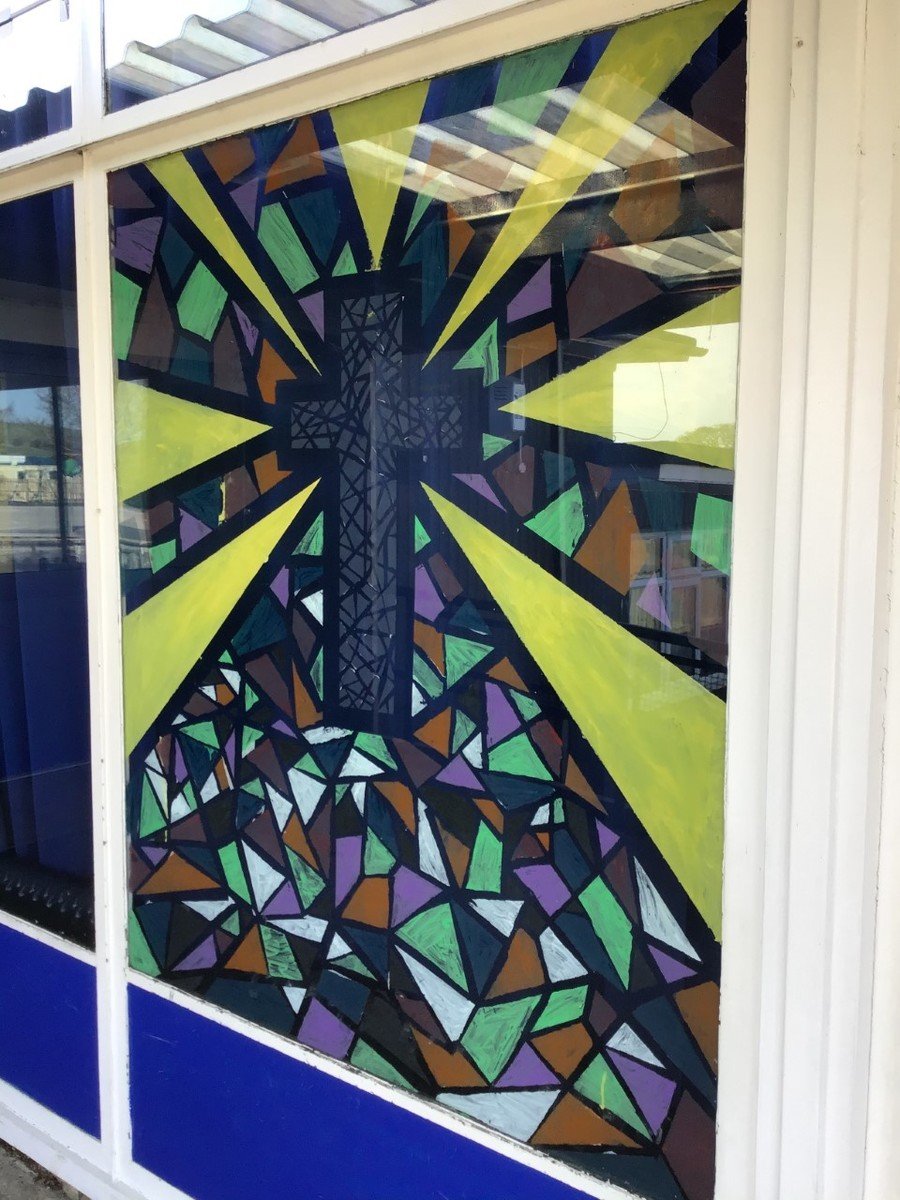 Below is a hymn you may wish to listen to and join in with.
As you listen, remember that the cross is there for us to remind us of all the things we are giving up at the moment, but we will all come out at the other side much stronger.