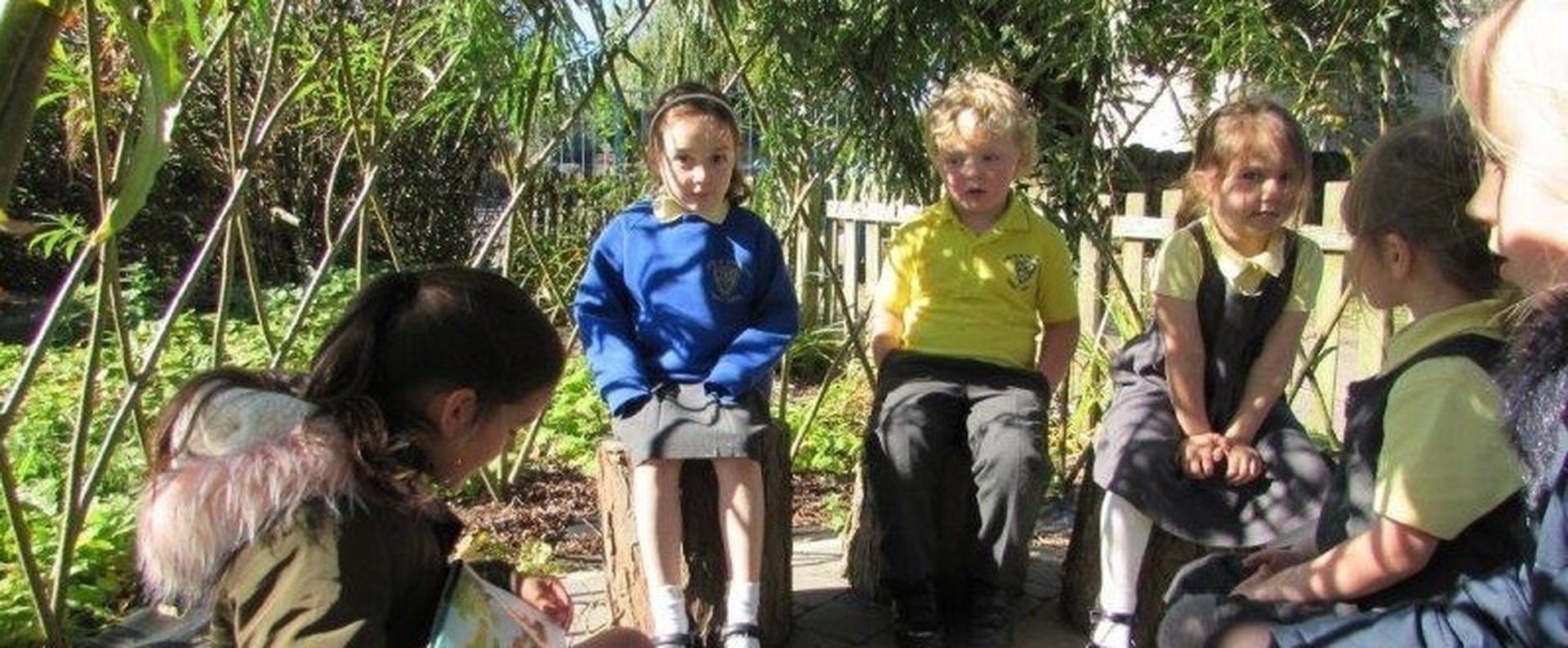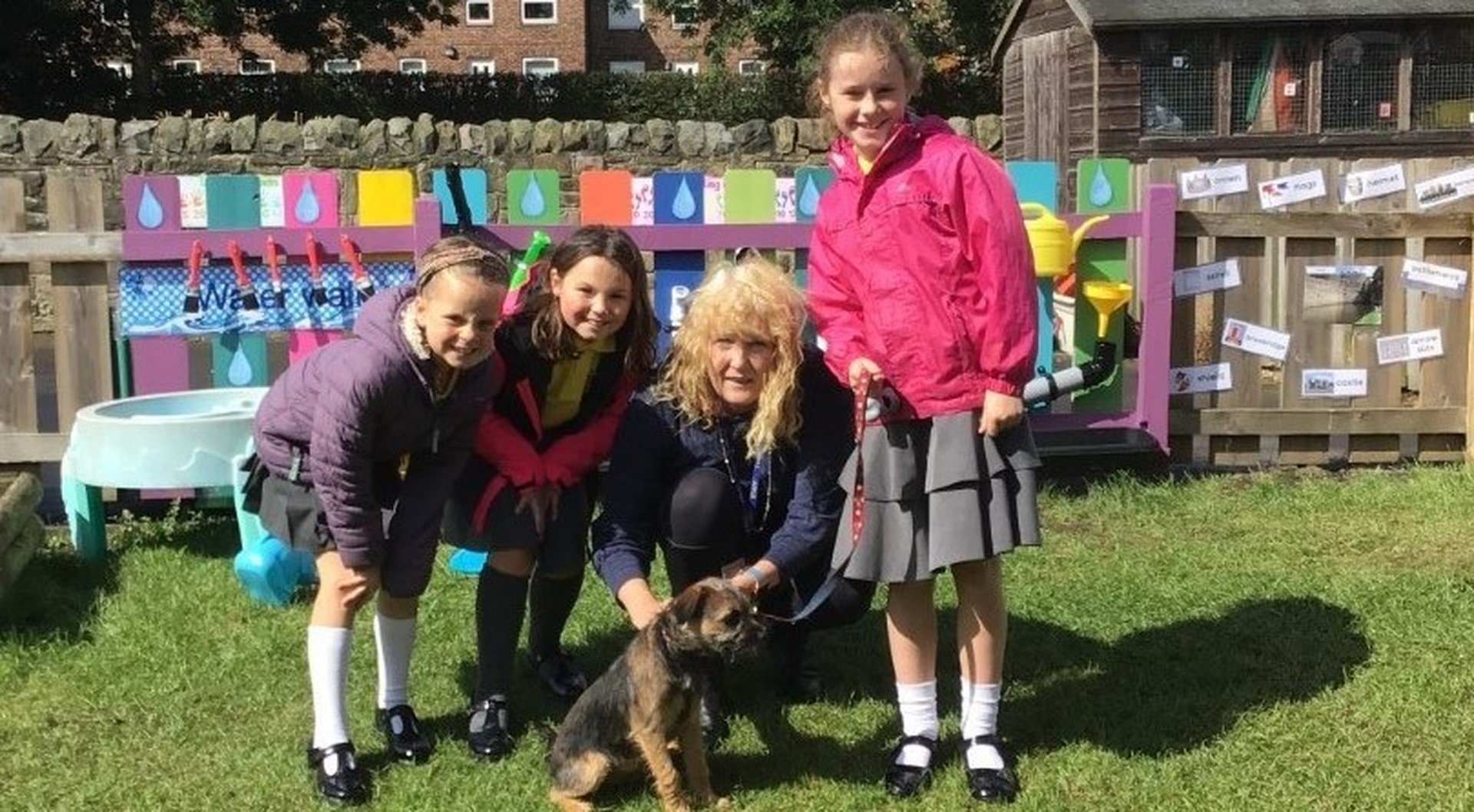 Autumn Term 1
Harvest Festival
Pupils throughout school celebrate Harvest during a special Collective Worship. A theme/charity is chosen for the children to study and present to the rest of the school. Parents are invited to attend this event which takes place during the school day.
Pupils at KS1 and Early Years are asked to donate food items which are sent to a local charity which is usually Wheatfields Hospice. KS2 pupils are asked to donate money towards a specific project, for example providing chickens for a country in the developing world or famine/flood relief.
Autumn Term 2
Parent Consultation Evenings
Parents/Carers are invited to make an appointment to discuss their child's progress and targets. Pupils are also invited to this meeting to allow them to be involved to keep them informed of how they are progressing in all areas of school life. Appointments last 10 minutes, if you require a longer appointment it can be made with your child's class teacher on another date, convenient to both you and the teacher concerned.
Nativity
Reception classes (Beech & Birch) perform The Nativity to pupils, staff, parents and carers.
Christmas Play
Years 1 & 2 perform a Christmas themed play to the whole school. This is repeated to parents and carers over 2 more performances (one afternoon, one evening)
Christmas Parties
All classes in their Year Bands enjoy an afternoon of party games and music, followed by party food. A list of snacks and nibbles will be provided for your child to select one item to bring in (e.g. biscuits/crisps/crudites/juice)
Carol Service at St Peter's Church
Years 5 & 6 perform a Carol Service at church. They celebrate the true meaning of Christmas by singing traditional carols and readings from the bible.
Spring 2
Easter Service
Year 3 & 4 perform the Easter service at Rawdon St Peter's Church to the whole school. Parents and carers are invited to join in the Easter celebrations.
World Book Day
The whole school (including the staff) celebrate World Book Day by dressing up as one of their favourite book characters. Everyone joins in with a parade to show off their costumes, followed by lots of book related activities. Throughout the day pupils will try to guess the title of books from various clues, guess the member of staff reading a story from their voice alone, listen to stories being read throughout the school by various teachers.
Robinwood Residential
Year 5 pupils attend an action packed 3 day residential trip to Robinwood. Here pupils enjoy outdoor pursuits such as raft building, high wire and archery. The pupils (and staff!) find this experience away from home both exciting and rewarding. But be warned they come home exhausted!
Summer 1
Year 6 SATs
Year 6 pupils sit exams during one week in May. These include Reading, Grammar, Punctuation and Spelling and Maths papers. Results are shared with the school reports.
Cober Hill Residential
Year 6 pupils attend a residential at Cober Hill in Claughton. Pupils spend a week enjoying geography based studies including researching the local community and visits to local towns and villages.
Summer 2
St Peter's Day
On the 29th June the whole school celebrates St Peter's day in a special service at St Peter's Church. Rev Cayte Norman teaches the children about St Peter during the service and pupils and staff join in clipping the church at the end of the service. This involves joining hands around the school and saying prayer/blessing to give thanks to St Peter.
Sports Day
KS1 and KS2 have separate sports days (normally during the same week) which parents/carers are invited to. Pupils take part in a variety of sporting activities and races.
Year 6 Leavers Production
Year 6 pupils celebrate their time at St Peter's and say a fond farewell to the other pupils and staff by performing a Leavers Play - Extravaganza! This is also performed to parents and carers on 2 separate performances (one afternoon, one evening).