Outdoor Learning is essential for children's development and at RSP we are trying to incorporate more outdoor activities which promote learning throughout all aspects of the curriculum. We are very lucky to have the amazing, natural surroundings in Rawdon and want to use this to enhance pupils' learning..
The Billing has been used over the years, especially in Science, Art and English lessons. They love to be outdoors, exploring and creating scenarios for stories, adventures and learning about nature.
The recent revamp of our wildlife garden into The Hive has also given RSP the opportunity to access outdoor learning on a much more regular basis. Children are visiting this sensory garden to learn about nature, including bird watching, planting bulbs and researching their class tree.
We always promote a healthy active lifestyle for our pupils and encourage outdoor learning in other subjects too, for example orienteering in PE and Tagtiv8 in maths,
So far in outdoor learning we have taken part in the RSPB Big Garden Bird Watch, where pupils observed the types and number of birds visiting The Hive and school grounds. The children thoroughly enjoyed this activity. Pupils also planted crocus bulbs which unfortunately won't bloom until 2019, but we are waiting patiently for the spring daffodils to appear (once this Beast from the East disappears and spring finally arrives) to assist with their science topic on plants in Year 3/4.
Children in all classes are also researching their class tree,in order to produce an information booklet.for everyone to share.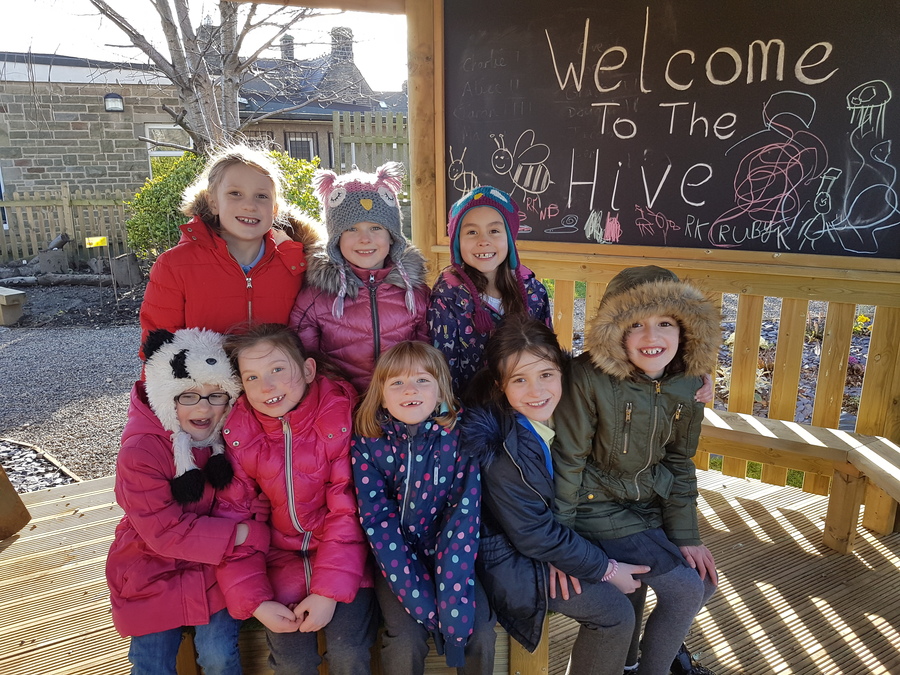 Year 5/6 are going to be using juice cartons to build a pyramid as part of their DT lessons. The idea is that the children work out the best way to build a stable structure with a view to making a more permanent pyramid in The Hive as a home for wildlife.
As part of the first Groundforce day that we have held, Year 3/4 planted bulbs to flower in spring and some plants to give some colour over winter in the lovely new planters that we have on the playground.